In the early days of April 2022, one morning, a former colleague of mine sent me a WHATSAPP message that I have been recognized as one of the Top 40 HR Leaders & Innovators in Nigeria.
Please see full list here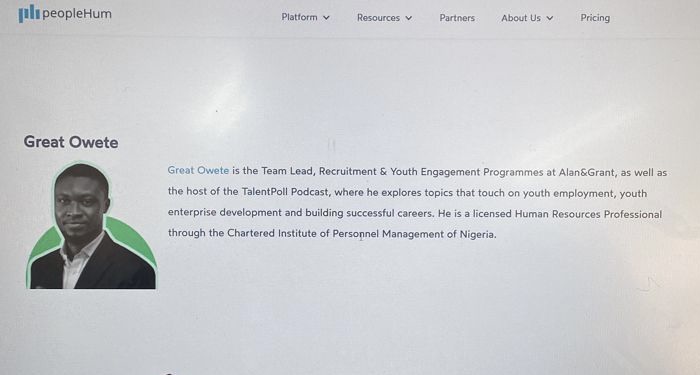 My former colleague further asked me if I will now agree with him that I am now a People Expert?
He said this because in my early days of doing Recruitment & HR, I held a strong position that no matter how many years of experience you have working with people and dealing with people, it is very scary to call yourself a People Expert.
Because from what I know, people remain the most dynamic being on the earth and you can't claim to have seen it all about people's behaviour.
And so, you can be an expert on a couple of thins, but people expert?
I don't think I am and I don't think it's a place I aspire to be.
So yes, congratulations that my works with people and in the industry is being recognized but far from it that I would regard myself as a People Expert.
My goal is to always to give my best to my work, provide leadership everywhere and remain HUMAN.
What about you?
#forthefuture